Consulting Team
Stephen Johnson
For a background about our Principal and Managing Director, read more here.
Mara
Mara has 10-years of international experience in creating turn-around results for organisations within both the non-profit and for-profit sectors. Mara specialises in digital marketing with a hands on, results-driven approach. Her big picture perspective will bring clarity, strategic whole company alignment and sustainable growth.
Mara's creative out of the box approach has contributed to achieving outstanding results in creating marketing strategies and plans, launching startups and products, rebranding organisations according to their strengths, generating measurable leads through digital marketing, establishing local presences, and filling events.
Mara specialises in implementing campaigns that are both measureable and scalable and loves to impart her expertise to business owners through coaching and training.
Mara has a special passion for non-profit organisations and has a track record of innovative solutions for this unique sector of business. She holds an Honours Degree in Marketing Management and has been a consultant for Australian business for the past few years.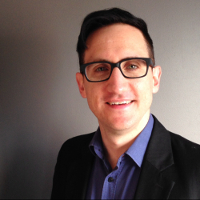 Andrew
Andrew is a management professional, with more than 18 years experience in manufacturing. He has worked in business improvements in management and technical capacities, providing and implementing solutions with real bottom-line effects.
His career has allowed him to work within multi-national companies, working with local focus in the context of a large enterprise. Understanding these relationships gives him the focus on value creation at all levels.
He has a solid understanding of how strategy can affect both a company's internal substance and the offer it takes to its market.

Jillian
Before settling into Business Coordination at Strategy and Action, Jillian worked in the areas of Business Management (National), Assistant Accounting, Bookkeeping, Payroll and HR Area Management, Personal Assistance, Recruitment and Sales/ Business development.
She has been fortunate in her working career to be in positions within multinational businesses across a variety of industries such as Construction, Retail, Mining, Government Funded Organisations, Corporate Recruitment and Product Import/Exporting.
Jillian has over 15 years experience in day to day business accounting functions and corporate reporting. She has a passion for numbers, seeking new ways to improve systems to ensure requirements are meet, maintained and accounted for.

Contributing Consultant, Bob Ansett
Bob Ansett is a business icon. He built Australia's Budget Rent a Car System from nothing into a $400m enterprise spanning 20 countries. During his 25 years with Budget, he introduced Franchising and made his company a trend-setter in employee relations.
Bob's business philosophies, his leadership, his ability to inspire his team and his commitment to customer service all propelled Budget into a powerful position in the market. Bob's story has been documented in his three best-selling books, "Bob Ansett, An Autobiography", "The Customer" and "The Meaning of Success".
With Strategy and Action, Bob is a contributor to services and intellectual property through our Company-Customer Alignment program.
Read more about Bob Ansett, here.